Chelsea Flower Show: Best of London in Bloom Without a Ticket
It's that time of the year again. Love is in the air.. or heir, according to the theme of the 2018 Chelsea Flower Show. Taking place just a few weeks after the Royal Wedding 2.0, the city absolutely capitalized on the event's publicity and centered their famous annual flower show around the wedding. And wow, did London show up for it.
I have to be honest - my friend and I had absolutely no idea what the flower market was when we arrived at our hotel in Earl's Court, conveniently located between Chelsea and Kensington (more on that later..). Our concierge at the hotel was thrilled to have the opportunity to tell us about it. He practically jumped up and down when he told us the Queen attends. We didn't exactly pack our garden party best… or want to shell out all that money for the tickets that would take up time in our few short days in London. Turns out though, we really didn't need it. The entire city blooms around the flower show, and all it really takes is a little walking around to find absolute gems.
The best way to definitely see some special floral arrangements around the time of the flower show is to go to Chelsea, and start in Sloane Square. The square is decorated beautifully (see below) and the information desk with maps provided there will tell you which shops in the area have decorated storefronts. There are about 100! So it's enough to keep you occupied for at least a couple of hours.. and the best part, it's all free.
… and so many more. Stop and grab yourself one of Dominque Ansel's world famous macaroons. Typically - not a "go to this place cause everyone loves it" person.. but these macaroons were honestly worth it. Plus the walls inside are covered with floral arrangements like the ones pictured below.
while in Chelsea… check out this adorable brunch spot with even better cocktails! The grapefruit margarita cocktails were an absolute must…
Can't make it to London during the flower show but still want to see some blooms? Check out the places highlighted below.. you can definitely still get your flower fix.
These gardens are right in the middle of Hyde park, which you can get lost in for hours. Start at Kensington Palace (Diana lived there!) and wonder through. The entire park is about two square miles, which is definitely enough space to get your morning walk in. My friend and I grabbed coffee on the way there and loved getting lost through the gardens.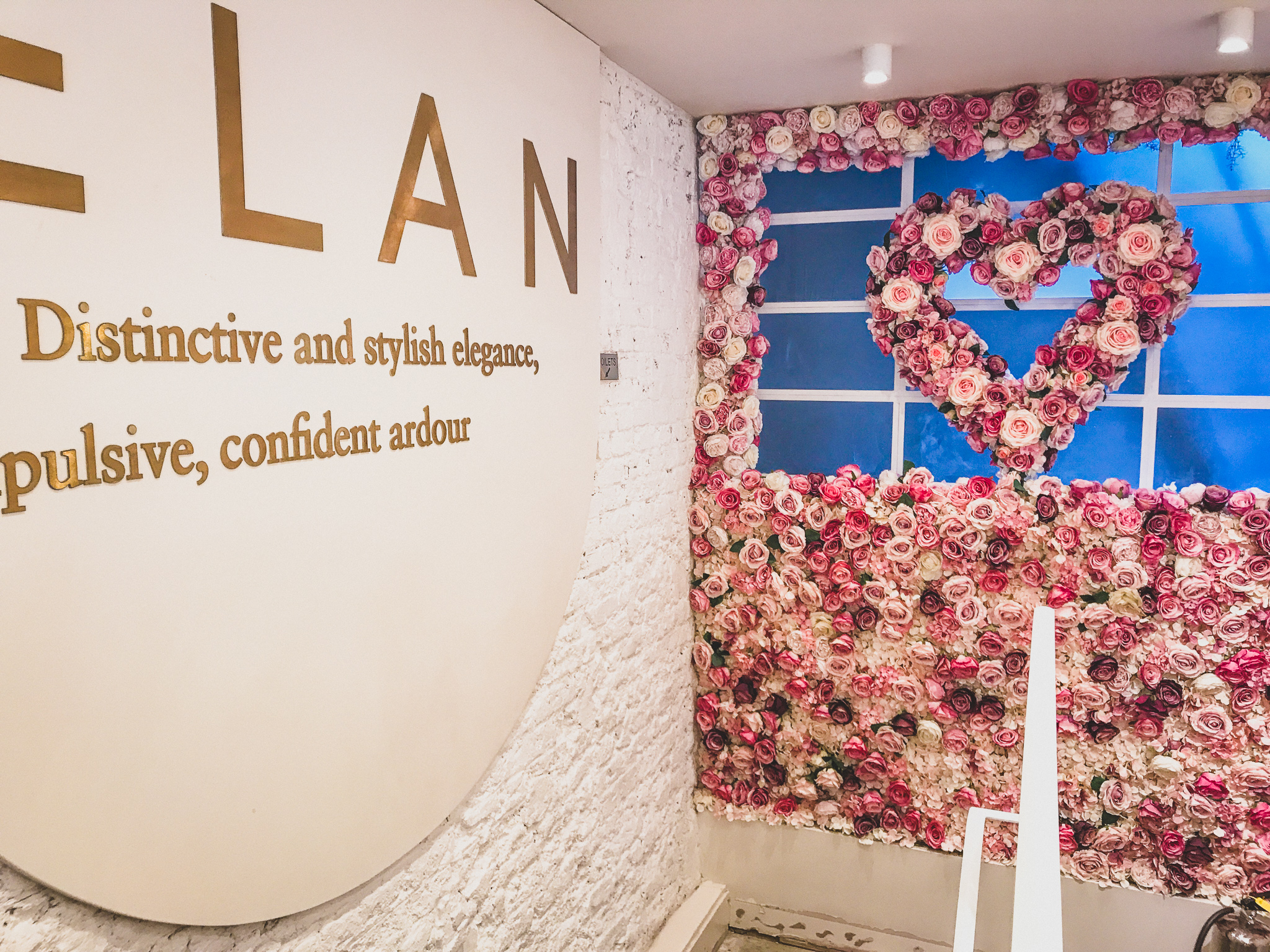 This cute little cafe is covered in floral decorations! It's right off of Hyde park, which makes it the perfect way to end your stroll through the park's gardens. If we're being honest, it does not have best baked goods… avoid the croissants. Seriously. They try to dye them and they're awful. BUT it's just too cute to pass up sitting in this little cafe! Plus their smoothie bowls were decent and picturesque. It's basically just an instagrammer's dream.
Flower stands in Holland park
Most of the flowers you'll see in London pop up in some of the most unexpected places. So at the risk of being absolutely cheesy — always leave some time while you're there to stop and smell the roses ;)