A Sight-Seeing Long Run in Charlottenburg, Berlin
One of my favorite ways to explore a new big city is to just go on a long run run. You can cover so much ground that way, and honestly it's an excuse breeze by the painfully slow walkers in touristy-areas without seeming rude ;)
I lived in Charlottenburg for three months and would go on a long run about every weekend, so I tried a bunch of different routes out. This out and back route is primarily on trails through parks and offers the perfect amount of distractions & things to check out.
Following this route, which starts at Schlosspark in Charlottenburg, you can see some of the absolute best sites in Berlin and get your workout in. Berlin is incredibly flat too, so this really helps to keep your energy level high and allows you to enjoy the sites.
ROUTE OVERVIEW:
What you'll see
Schlosspark Charlottenburg
Schlosspark is exactly 2.3 miles all the way around. If you'd rather just do a short run, that circle is scenic and intended for pedestrians / runners. Apps like NikeRun Club work in airplane mode if you open the app while you still have wifi (allowing it to locate you). I used NikeRun on my runs and MapMyRun to plan my route out before I went. The one negative thing that I can say about running in Berlin is that you will have to pass a bunch of people who are smoking, which to me is super off putting when I'm breathing a little heavy. It absolutely boggles my mind how such a health conscious city like Berlin still has a high percentage of smokers.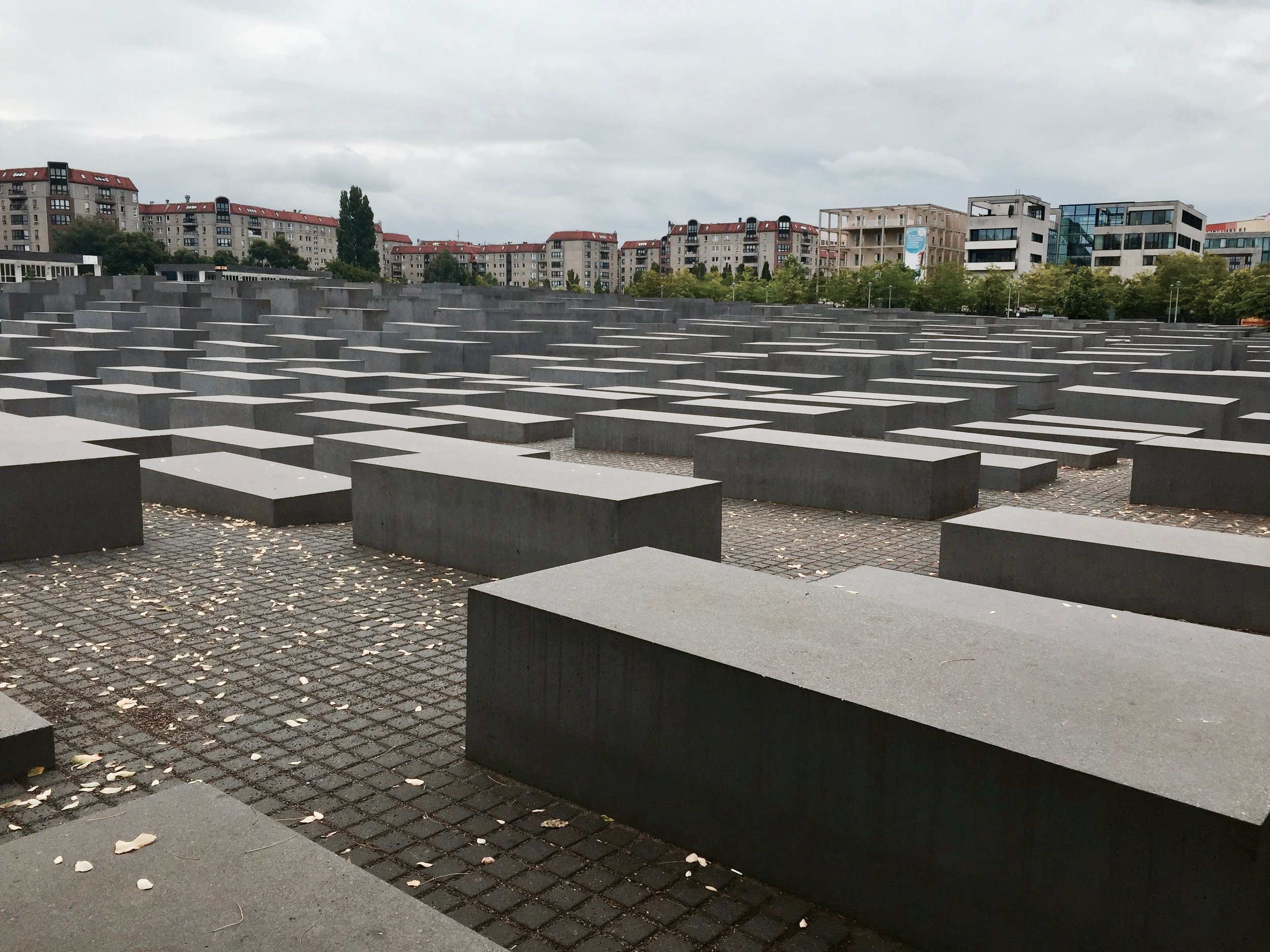 Memorial to the murdered jews
out of respect, do not run through the memorial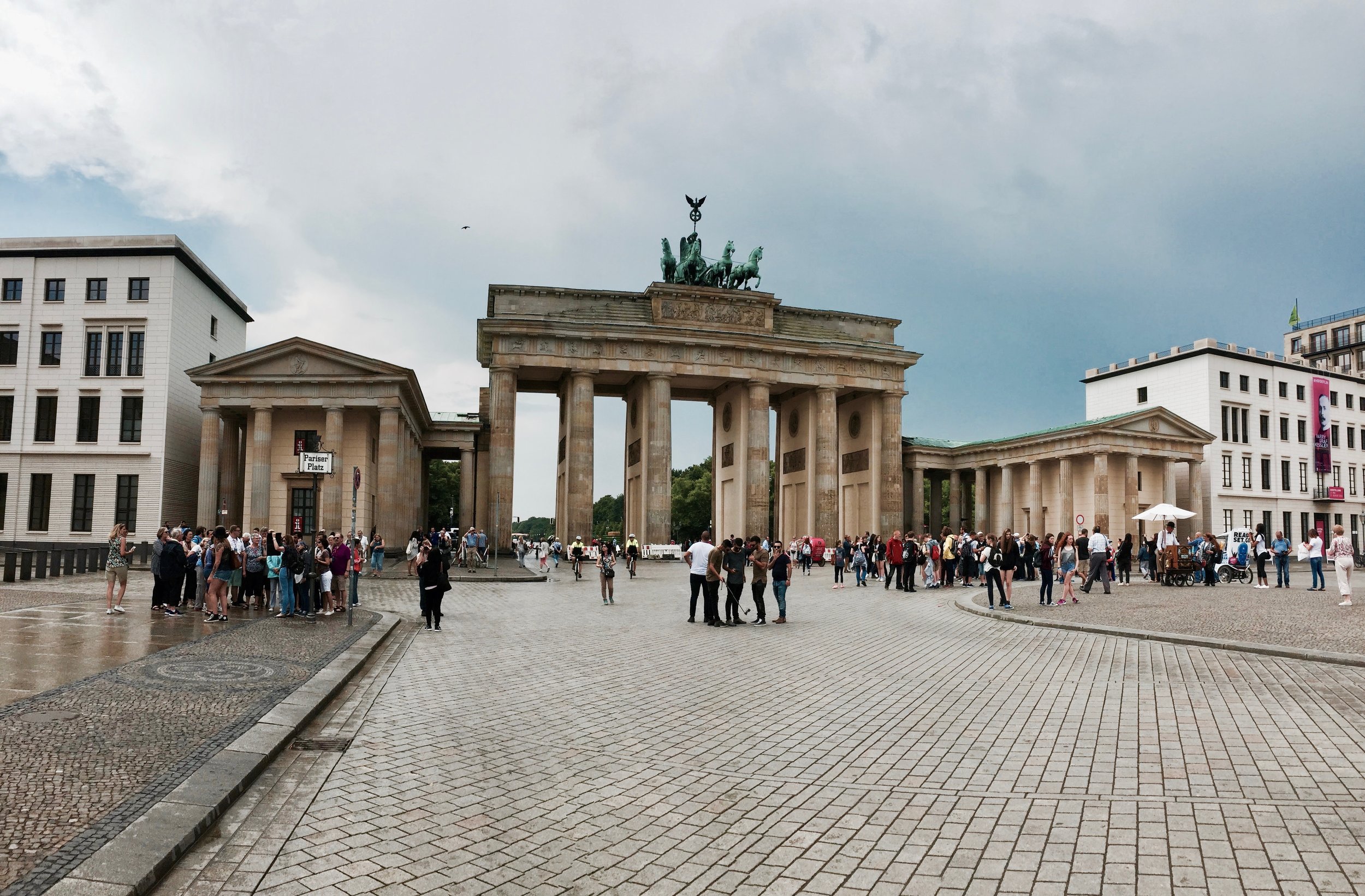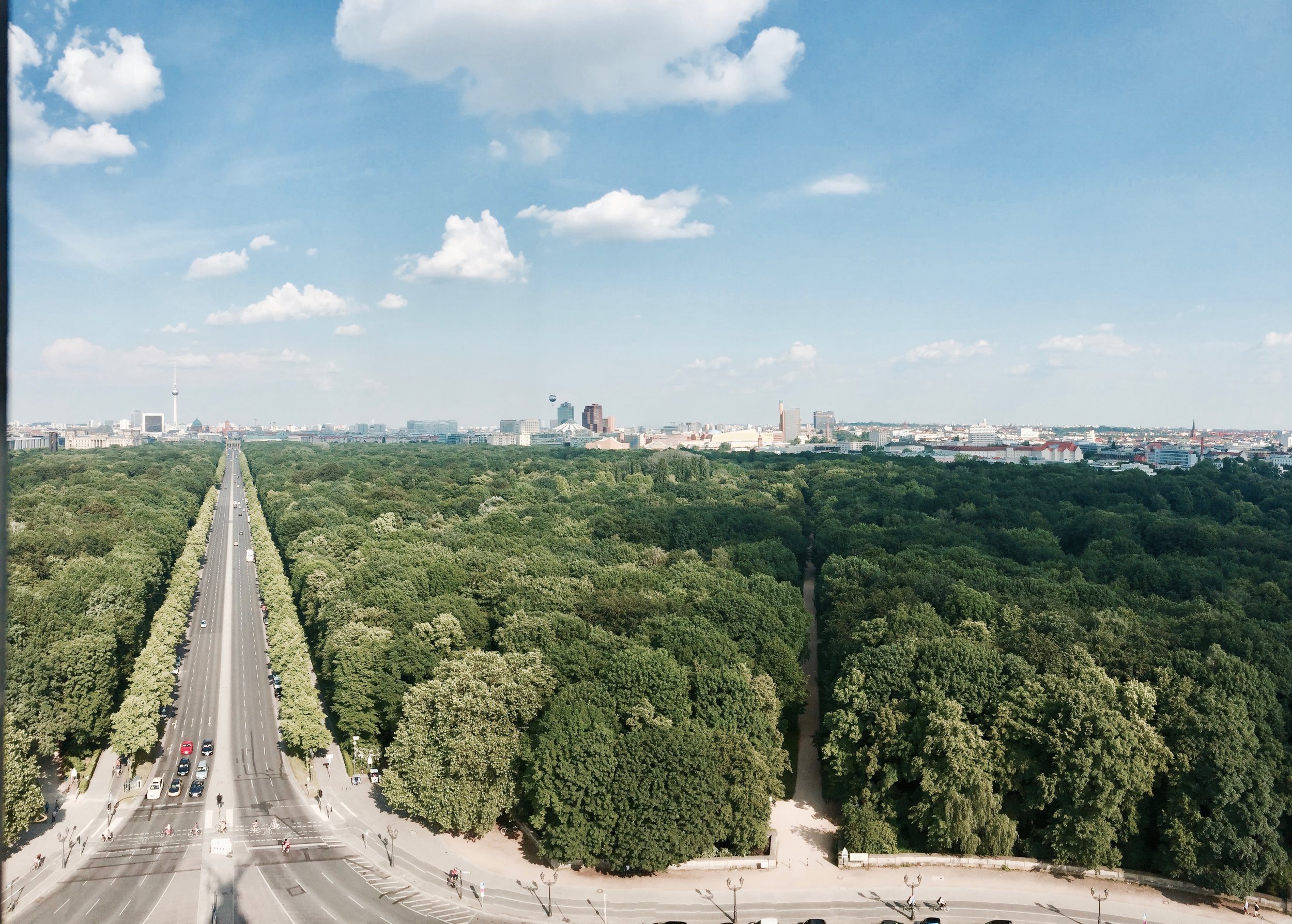 view from the victory tower
You could get all the mileage you needed running around the Tiergarden alone. I was personally afraid to do that because I knew I'd most definitely end up lost, so I stuck to the periphery trails. If you do take a wrong turn, the Victory Tower is tall and in the center of the Tiergarden, so it can be seen from any point in the park.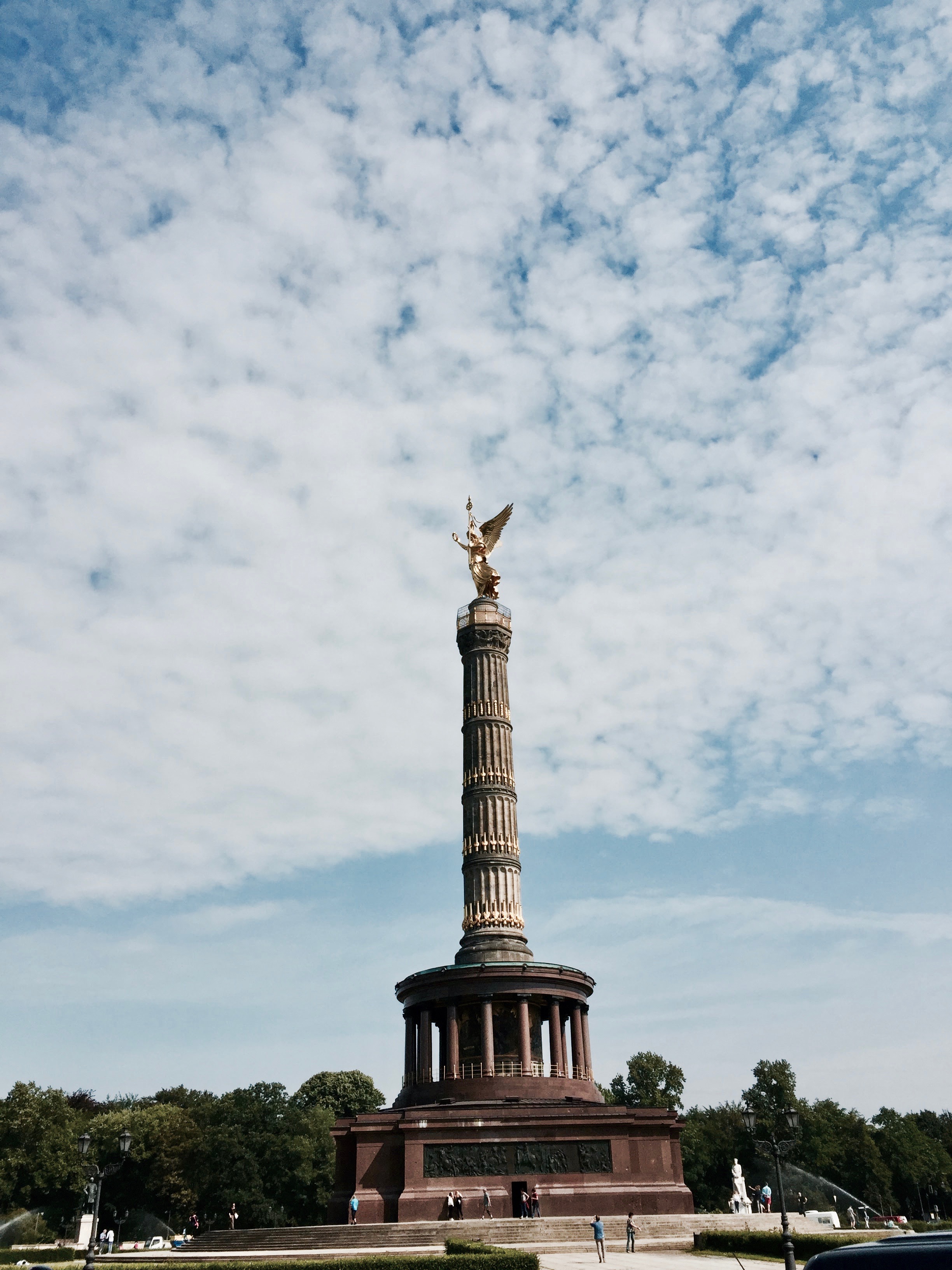 Berlin is also really safe, which besides the flatness, was one of the best things about running through the city. It's nice too because you don't have to stress about being home before dark... so, it's okay to stick around and catch a sunset over the Spree like this one below.
What are your favorite running spots in the city? I would love to hear about your experiences!